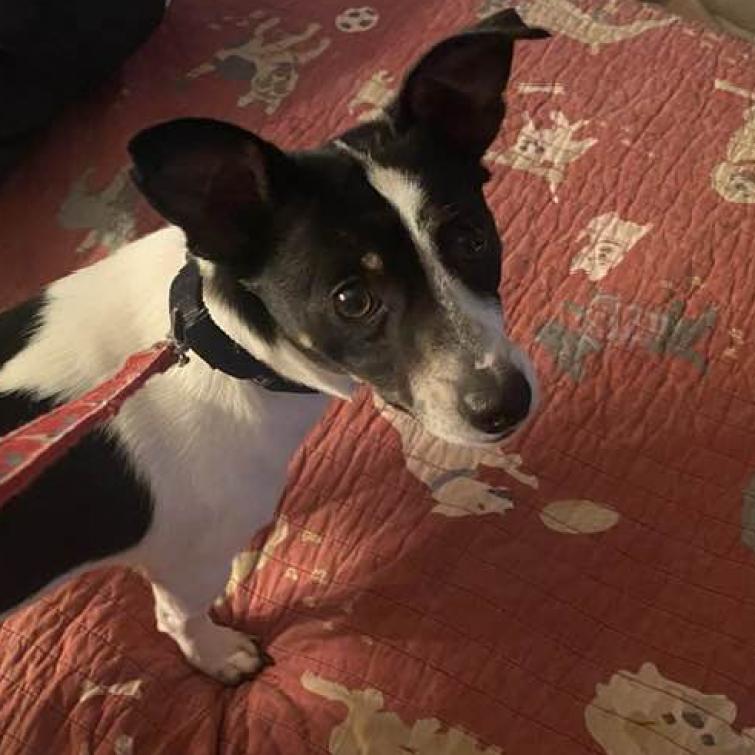 ‣
‣
1 / 5
Breed
Terrier, Rat / Chihuahua
Age
2 Years and 6 Months old
Hi. I'm Gabe, a 2 year old chi mix. My name means "man of God, my strength is God. Pretty ironic since I landed in Gods Dogs Rescue. That's the place where the rescue lady used God's love as the inspiration for saving pups like me who are looking for our furever homes.

You see, my life started as one of 20+ chis that were removed from a hoarding situation. The situation was not good as there were too many of us for our owner to adequately care and I didn't learn that humans can be kind and loving. Instead, I got my love from my fellow 4-legged friends. So, when I was adopted from the shelter by a few senior ladies who were looking for a walking partner, I didn't know what to do. For the first time, I didn't have my canine friends to support me so I just hid from my adopters. The ladies didn't know what to do with a pooch that didn't know how to walk on a leash and who was too afraid to cuddle with them so I was surrendered. That's where God once again stepped in and got me some more help. I immediately went into a foster home where I could learn some manners and work on trusting humans. That is where I am now.

I am still anxious around people and will run away if anyone makes eye contact with me or makes sudden movements. I have bonded with my yorkie foster siblings and I see how they love sitting in foster mom's lap and sleeping in her bed. I sometimes want to do those things too but I am still afraid and foster mom has to be patient and wait for me to initiate contact.

Enough about all that sad stuff. Let me tell you about the good stuff. I have learned to walk on a leash. I have also learned to play with toys and I have been known to take them out in the backyard and strew them all around. I have also learned to go out a doggie door and have potty trained myself. I go willingly into the kennel, with the help of a yummy treat. I am in good physical health and have lovely black spots over my white back. Foster mom thinks I look like a small cow because of my spots.

So, if you are a patient type that understands that it will take a while for me to bond with you, have your peeps call my peeps and I'll head right over.
Ready to meet your new best friend?
ADOPTION REQUIREMENTS
To adopt we require… all pets are indoor animals, current on vaccinations and spayed/neutered unless medical reason why and dogs on heartworm prevention.
ADOPTION FEES
Adults are $200 and under a year is $250 in Texas.
Out of state adoptions are $400 – $500.
(Specialty breeds could have higher adoption fees)
Something to Consider:
Puppies don't train themselves

If you aren't willing to train a puppy every single day, don't get a puppy! It isn't a one-shot deal. You have to be dedicated. And if you aren't making progress – find someone who can help. Enroll in a puppy training class or hire a trainer. Most cities across the nation have some sort of availability for this kind of help and at different cost levels that would fit your budget.

Puppies are going to poop a lot and pee even more; chew on everything; bite everyone; scratch people and furniture; steal things; destroy something at some point; pull on the leash; not move at all on the leash; bark; cry; beg for attention; and the list goes on. You're going to have to walk them, bathe them, pick up everything below waist height, buy new shoes, and most importantly: TRAIN THE PUPPY NOT TO DO THESE THINGS! Ultimately, it is your responsibility to teach your puppy that this behavior is unacceptable.

Puppies turn into dogs...