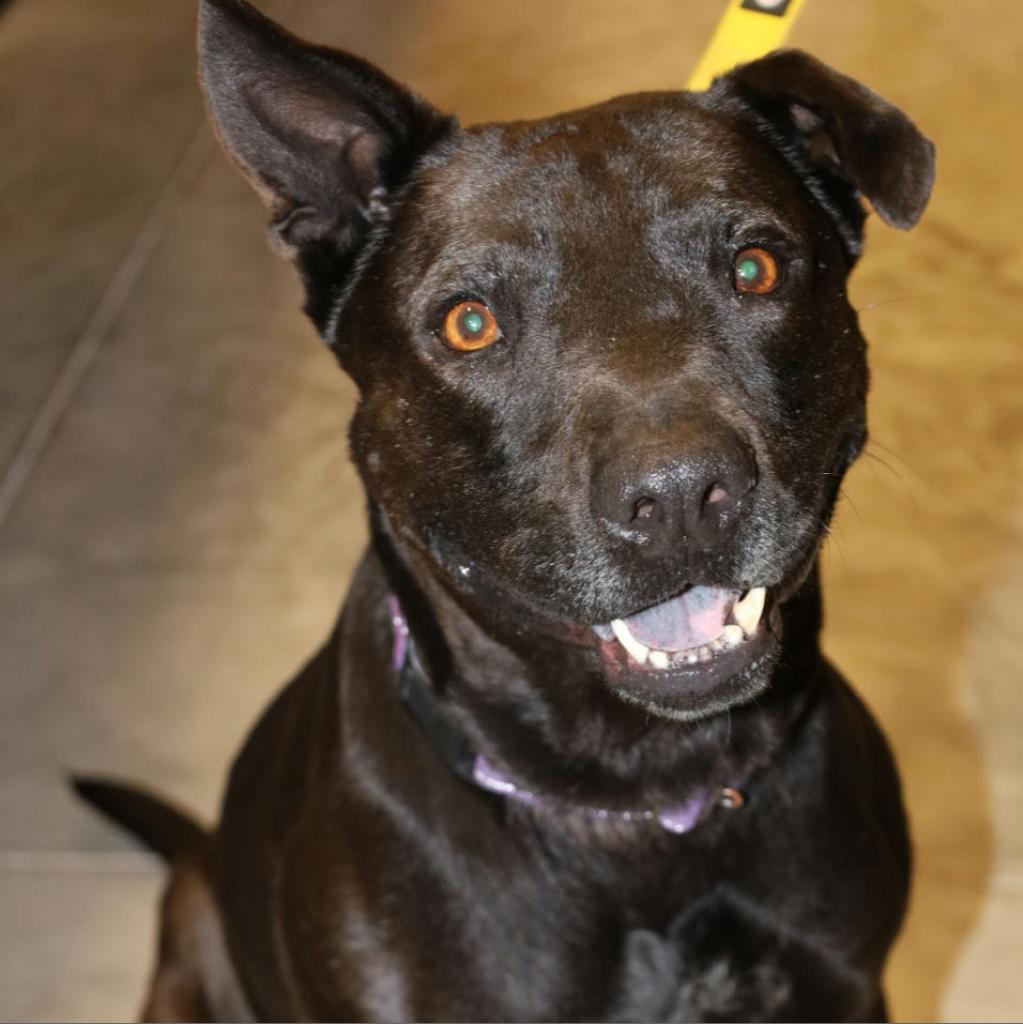 ‣
‣
1 / 11
Breed
Terrier, American Pit Bull
Age
3 Years and 6 Months old
Hello! My name is ONYX (my Foster momma calls me Onnie).

I am almost 3 years old. I am a handsome Slick Black with a little splash of white AMERICAN BOY (Pit bull).

I am a good boy and looking for my forever family. I love love long walks with my foster mom. I am strong so I need a strong but loving hand. I forget I am such a big boy and like to jump in your lap and just love on you. I get along with all dogs; big or small. I currently live with 12 dogs and I love them all.


I am kennel trained. I walk on a leash very well. I just recently got neutered so I do still have a small desire to mark my territory. The time he has spent inside and off leash (once corrected the behavior to mark) I know to potty outside. The best part of me is I just want to please my human so I am quick to learn the rules of my new home.

I haven't spent any time with little humans so I would need some instruction and supervision. Just because I honestly forget how big and strong I am.

I must confess I have a very strong desire to stalk cats. I can NOT be trusted with cats.

I like to jump so if you have a fence shorter than 4 or 5 feet I will jump the fence like an Olympic athlete.

Basics. Onyx. Male. Approx 2-3 yrs old. Neutered. Microchipped. Up to date on vaccines and preventions. Sweet. Good with other dogs. No cats. Big lap dog.

$200 In State Adoption Fee (in Texas)
$400 Out of State Fee (includes Transportation to your area) $50 Temporary fuel surcharge.
Attributes
Requires secure fenced yard
Ready to meet your new best friend?
ADOPTION REQUIREMENTS
To adopt we require… all pets are indoor animals, current on vaccinations and spayed/neutered unless medical reason why and dogs on heartworm prevention.
ADOPTION FEES
Adults are $200 and under a year is $250 in Texas.
Out of state adoptions are $400 – $500.
(Specialty breeds could have higher adoption fees)
Something to Consider:
Puppies don't train themselves

If you aren't willing to train a puppy every single day, don't get a puppy! It isn't a one-shot deal. You have to be dedicated. And if you aren't making progress – find someone who can help. Enroll in a puppy training class or hire a trainer. Most cities across the nation have some sort of availability for this kind of help and at different cost levels that would fit your budget.

Puppies are going to poop a lot and pee even more; chew on everything; bite everyone; scratch people and furniture; steal things; destroy something at some point; pull on the leash; not move at all on the leash; bark; cry; beg for attention; and the list goes on. You're going to have to walk them, bathe them, pick up everything below waist height, buy new shoes, and most importantly: TRAIN THE PUPPY NOT TO DO THESE THINGS! Ultimately, it is your responsibility to teach your puppy that this behavior is unacceptable.

Puppies turn into dogs...